How safe are you from Hacking?

13-Year-Old Allegedly Hacked Teacher Account to Create Student 'Hit List'
A 13-year-old is currently under investigation after he allegedly used a teacher's credentials to hack into his school district's computing system to steal fellow students' personal information and create a "hit list. "
As detailed in the initial report from a US television broadcaster ABC22, the teenager is a student at the Columbus City Preparatory School for Boys. According to the Columbus Police from Ohio, he "hacked into his teacher's work account and created a site with a 'hit list' of names, school ID numbers and dates of birth." Columbus City Schools also told ABC22 that the child obtained personal information of roughly 60 other students connected to the school. He followed to build a website titled "User Names and Passes for Columbus Schools."
Student Threatened to attack kids on his hit-list
The police report also stated that he "reportedly told another student that he wanted to shoot up the houses of the kids on his list." Statements from the school district's officials further highlighted the teen's anger issues stating that he has used "threatening words" against them during one of his outbursts. Following the accusations made against the student, a district spokesman and the school's principal contacted the families of all the students on the so-called "hit-list" to inform them about the ongoing investigation. While it is perceived that a 13-year-old might not be the most capable hacker in the eyes of many adults, this is not the first time that a kid this age was found to be behind such a serious event.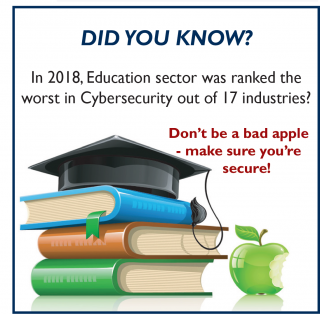 Protect Your Identity with Accucom Credential Monitoring
Don't use the same password for multiple web sites. Use a password manager to generate unique credentials for every online account.

Use two-factor authentication: Requiring an additional level of security can often thwart hackers from gaining access

Invest in identity theft protection: Make sure you and your business are protected now and into the future.
Source: https://www.bleepingcomputer.com/news/security/13-year-old-allegedly-hacked-teacher-account-to-create-student-hit-list/
By accepting you will be accessing a service provided by a third-party external to https://www.accucom.com.au/