The Digital-First Future of Aged Care in Australia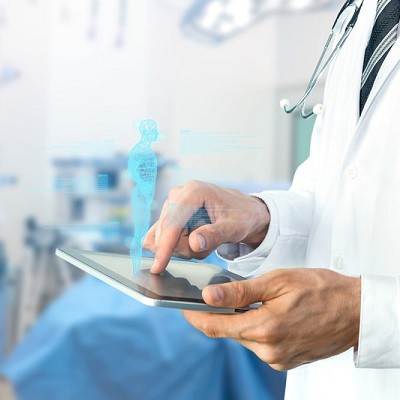 How to harness technology to improve care outcomes.
As our increasingly connected population ages and life expectancy increases, aged care facilities are under pressure to keep pace with emerging digital trends. This fast-changing landscape means that meeting the shifting demands of elderly Australians and continually improving the provision of care is no longer just a value-add, it's mission critical.
But in this unique and highly competitive industry, preparing your facilities for the network demands of tomorrow needs to begin with understanding the foundations you're working with today.
The challenges of aged care connectivity
To meet the growing demand for resident housing, new facilities are constantly under construction – whether brand new, multi-storey residential complexes or existing premises being modernised. Some are sprawling multi-building or site compounds, others smaller, independent assisted living facilities. Just as varying as the size and scale of facilities is the spectrum of connectivity requirements. Independent living centres housing early retirees have come to expect wireless internet access to stay in touch with family, while other facilities housing residents with high healthcare dependencies require resilient, high-performing, hospital-grade networks.
Furthermore, with many aged care providers operating multiple facilities, managing networks across geographically dispersed sites requires installing, maintaining and operating a complex and costly assortment of hardware and software. In this situation, many IT teams will continue to rely on dependable MPLS connections where thoughtful planning would instead lead to innovative alternatives such as SD-WAN technology to reduce costs and simplify management.
It's this significant diversity and unique hospitality-meets-healthcare environment that sets the aged care sector apart – and underscores the importance of having a clear direction when looking to modernise your network. Whether new or old, big or small, single or multi-site, as digital transformation marches on, aged cared providers must not only able to handle capacity today, they must be scalable for the future too.
Maintaining the old, embracing the new
Evolving an IT environment with limited resources and ageing infrastructure is the challenging reality for most aged care providers. Many are managing legacy solutions not built for mobility and the collaborative demands of modern technologies, like cloud computing. Not only do they struggle to perform with the increased network demands, they can be difficult and time-consuming to manage, and lack the security smarts to adequately protect sensitive data.
The prospect of tackling these fundamental network elements may be daunting, but when done right you have a powerful, future-proofed, network that will support current and emerging technologies (like IoT). From medical equipment such as ultrasound and EKG systems, to apps that help patients communicate with their family or environmental devices that can measure or collect data autonomously, many facilities already make use of IoT technology to meet the needs of their residents. When it comes to using IoT to improve aged care, the possibilities are almost limitless. However, with each new IoT device, that's another connection altering traffic flows and increasing bandwidth demands, and a little less control for IT teams who are used to traditional networking architecture.
Despite a number of age care providers already beginning to transition to digital-first solutions in some capacity, many IT teams need assistance to plan a transition that considers the complexity and future requirements of their solutions. A well-defined technology roadmap shaped by a team with extensive knowledge of the challenges and opportunities of the aged care industry will allow a facility to navigate the future with confidence.
Harnessing technology in the aged care industry
Successfully establishing a connected ecosystem across a facility is no small task. While aged care providers might all operate within the same vertical, it's clear not everyone has the same requirements. There's no doubt this is an industry switched on to the benefits of emerging digital trends, but it's critical to deploy solutions that will benefit the individual facility, the head office, the staff and of course, the residents.
Wherever your facility sits on this sliding scale, when it comes to designing and deploying a network solution, connectivity conversations need to happen early. With Accucom, facilities have access to a trusted and innovative partner able to offer a deep breadth of knowledge and experience shaped to the aged care industry.
Experience the power of Accucom and Aruba
We're known for being incredibly flexible in the design of our high-level solutions and we apply that same approach to our technology delivery. As a trusted Gold Aruba Partner, Accucom are uniquely positioned to support you on your network modernisation journey. To experience the power of Aruba's next-gen solutions first-hand, get in touch today to request a Proof of Concept or speak with a specialist.
Comments
No comments made yet. Be the first to submit a comment
By accepting you will be accessing a service provided by a third-party external to https://www.accucom.com.au/