Accucom Blog
Accucom has been serving the Norwest Business Park area since 1988, providing IT Support such as technical helpdesk support, computer support, and consulting to small and medium-sized businesses.
The Wild Ride That Is Data Privacy, Part I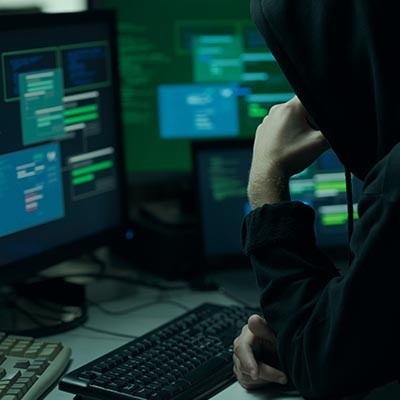 Data Privacy is a huge topic these days. We often talk about data security when it comes to protecting your organization's information, but we often don't go into a lot of depth when it comes to protecting an individual's information. It's important to understand how personal information moves around, so you know what you are up against when it comes to protecting your privacy online. This post is going to be a bit of a deep rabbit hole, but I really want to shine some light on the subject for my readers.
There has been a lot of talk about privacy with big names like Facebook and Google, but I want to break things down with something I think we're all experiencing, but probably not aware of.
DISCLAIMER: I want to point out that I'm a heavy technology user. I use my smartphone every day for business. I use all of these technologies and I'm passionate about what technology can do for us personally and professionally, so what I'm about to talk about is coming from someone who appreciates and relies on technology.
I'm going to start with a story. I was talking to a colleague of mine, for the sake of his quote-unquote privacy, we'll refer to him as Dave. Dave was telling me how he gets a lot of those bogus robocalls. I mean, a LOT of calls. Dave said he sometimes received 10-to-15 robocalls to his personal cell phone every day.
In fact, he received one while we were talking. It was a company offering Dave health insurance. It wasn't a local company, but they were calling from a local number.
Dave told me he usually ignores the calls, but since we were just talking about them, he put it on speaker. It was what you'd expect; a perky recording offering to help connect Dave with a representative who will sell him health insurance. Dave said he also gets calls stating they are from the IRS and that he owes back taxes, calls from car insurance companies letting him know it's his last chance to extend his warranty, and even calls about getting medical-grade back braces.
Okay, so Robo-Callers Have My Number. So What?
These calls aren't uncommon. I told Dave that they are probably just using an auto-dialer, calling millions of numbers with a recorded message and seeing who they can catch. There is a huge kerfuffle right now between carriers and the FCC in the US to get this under control. I told him the numbers look local because these robo-callers are spoofing numbers based on Dave's area code. That's when Dave pointed out something very unnerving to me, and proved me wrong.
Dave had done some traveling last fall. He spent some time going up the east coast and flew to a seminar in California in the middle of it. While he was traveling, the robo-callers gradually started calling him from area codes of his current location. It didn't happen immediately, but a couple days after being at the seminar, his call history showed that some of the calls were from California, and then back to area codes from North Carolina and Virginia.
Somehow, the robo-callers had Dave's location.
The Rabbit Hole Gets Deeper
It makes sense to me how a robo-caller can get a cell phone number. They can dial millions of random numbers in no time at all and track the numbers that are real. Public lists can be scraped. On top of that, credit bureaus give away information, as could websites we sign up for, charities we donate to, and much more. But I'm just talking about our numbers. If these telemarketers are getting our up-to-date location information in order to spoof local numbers, there is something else at play.
The First Suspect - Cell Phone Carriers
This seemed like an obvious direction to do some finger pointing. Your cell phone carrier tracks the location of your device. They do so even without GPS by using, what is essentially, triangulation between cell towers, and it's needed to keep your service running. I won't get too deep into the details; the least of your worries is your carrier knowing where your phone is.
The real problem is that for a long time, the four major carriers in the US and several in Canada were selling access to all of that location information to a company called LocationSmart. LocationSmart collects all of this data and then dishes it out to whoever wants it. The carriers weren't in the right - they were just opting consumers in without appropriate consent.
This all came to light in May 2018 when a former Missouri sheriff was charged for using this data to track the location of a judge and several members of the state highway patrol. The data is accurate enough to find a phone within a few blocks, in real time. In some regions the data is more accurate.
The short version: your cell phone carrier has likely been selling your location data without consent.
The good news is that AT&T, Verizon, T-Mobile, and Sprint have agreed to stop sharing location data. That said, whether or not they did stop sharing this information is still a little up in the air. The case doesn't appear to be completely shut. Until there's an actual verdict, I guess we should hope for the best and examine other ways our personal information gets out.
Your Apps Might Know Too Much
You can tell a lot about a person based on the apps they have on their phone. Do they read ebooks or audiobooks in their free time, or do they play addictive mobile games? Do they use a news aggregator or do they stick with one news source?
I looked at Dave's app drawer and could tell he liked to travel (he had multiple airline apps, hotel apps, and had an icon for Yelp right on his main screen). I could also tell he liked breweries and camping, since he had a few apps that helped him find these points of interest with reviews and comments while traveling.
Dave also, like the vast majority of us, uses Facebook, Gmail (as well as dozens of other Google services), and other apps that utilize personal data to make the app experience better.
There is nothing inherently wrong with an online service using your data to curate a better user experience. Google's search engine is a prime example of this; your search results are tailored based on your location, your search history, and the device you are using. If you are on a mobile device, sites that are not mobile friendly tend to not show up first.
We are only going to see more of this as companies figure out more ways they can personalize their services to the user in order to provide a better service altogether or to make more money by doing so. The problem is when the data gets shared without your consent.
Protecting your data is very much protecting yourself. This is only the beginning, check back later in the week for part two of our thorough look at data privacy.
Stay Informed
When you subscribe to the blog, we will send you an e-mail when there are new updates on the site so you wouldn't miss them.
Comments
No comments made yet. Be the first to submit a comment