How Can HCI Simplify the Lives of Your Entire IT Team?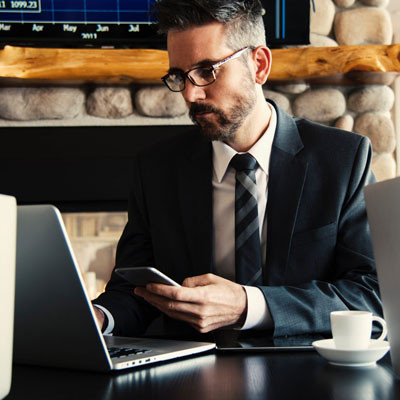 By delivering servers, storage, and virtualisation software components that are all pre-integrated in a single solution, HPE ProLiant DX HCI simplifies the lives of every role, at every level of your IT team.
We know that legacy infrastructure is still one of the biggest barriers to digital transformation. These environments have been cobbled together with separate servers, storage, and network components from various vendors. Not only have they become expensive to maintain, but they're also incredibly complex to manage and increasingly difficult to protect against a range of sophisticated threats.
Because of this, IT teams are increasingly turning to hyperconverged infrastructure (HCI) as a more secure, simple, and cost-effective approach to managing and scaling infrastructure. By delivering servers, storage, and virtualisation software components that are all pre-integrated in a single solution, HCI simplifies the lives of every role, at every level of your IT team.
IT managers
Once the unsung heroes of hardware management and maintenance, today's IT managers need to be delivering strategic value across the services, products, and experiences that end users expect. Every minute of the day spent manually managing backups and updates of legacy infrastructure is time that distracts from delivering these services.
HPE ProLiant DX integrated systems include a number of tools and features that simplify the management of firmware and hardware components, along with a growing artificial intelligence (AI) element that automates maintenance tasks and moves toward a self-driving infrastructure. Nutanix® Prism® brings simple, comprehensive management of the virtualised environment from one dashboard. Together, HPE and Nutanix co-engineered this integrated HCI system to enable one-click lifecycle management from the VM down to the firmware and hardware.
Solutions architects
Developing the systems and applications that organisations rely on for remaining competitive and relevant is already difficult. When we consider the inherent security vulnerabilities within much of our legacy infrastructure, the role of a solutions architect becomes exponentially more difficult to reverse engineer security fixes for what should be easily avoidable problems.
Nutanix HCI design is fundamentally more secure than mix-and-match infrastructure, because it eliminates untested attack surfaces in the gaps between components. All the HCI storage, compute, and virtualisation software are tightly integrated and tested with security-configuration best practices applied by design; and patches are thoroughly tested across the storage, compute, and virtualisation software elements to help ensure they are fully compatible and error-free before they are sent.
CIOs
Achieving the next stage of digital transformation requires CIOs to find a balance between proven solutions that will future proof their business, while also ensuring these solutions are cost-effective and secure. To make the business case for transformation to their C suite colleagues, as well as board members, today's CIO needs a clear cost benefit analysis to present.
The hardened security and simplified manageability offered by Nutanix with HPE ProLiant DX integrated systems improves the agility and ability of IT to respond to changing business needs, while reducing maintenance cycles, unexpected downtime, and costly security breach responses - creating a net advantage on the business bottom line in terms of ROI. Based on IDC research Nutanix customers will achieve average annual benefits of $13.44 million in 2020 - resulting in an average five-year ROI of 477%.
Accucom is proud to be bringing HPE ProLiant DX to our clients. With Nutanix Enterprise Cloud software integrated in the HPE factory, the HPE ProLiant DX family of systems enables organisations to build infrastructure delivering the simplicity and agility of public cloud services, with the control and security required in private cloud environments. Get in touch with us today to learn how you can begin simplifying your digital transformation.
Comments
No comments made yet. Be the first to submit a comment
By accepting you will be accessing a service provided by a third-party external to https://www.accucom.com.au/